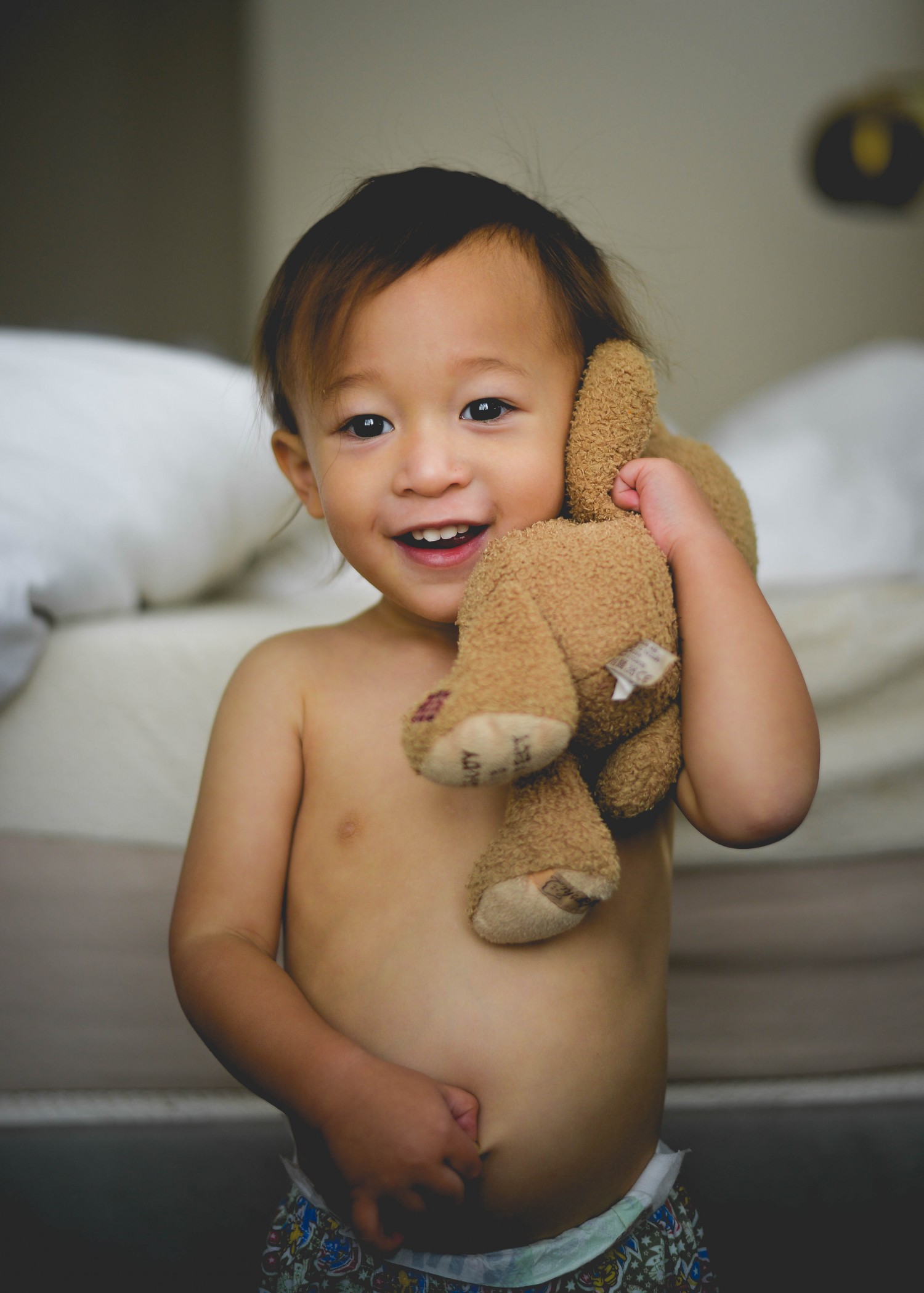 "Take more photos." That resolution is always on my list. Despite having thousands of photos of the kids, I always feel like I should be taking more. There's just so many moments and feelings I want to remember and cherish forever.
Luckily, this time I had my camera close and more importantly, the battery was charged :D What I love about his moment is
1. He's smiling. Not that he doesn't smile a lot, but he's more of an observer and thinker. And sometimes observing and thinking requires a serious face.
2. Bearbear. Bearbear is one of his VIP stuffed animals--and this kid loves his stuffed animals. Heartmeltingly cute.
3. He also has this fixation with bellybuttons. When he's super tired or stressed, he likes to comfort himself with a finger in the bellybutton.
4. It's a passing moment at home. No significant event, nowhere exotic--just my little guy entertaining me while I was at my desk.
On another note, phone cameras are great for taking photos like this on-the-fly, but how many of us actually print those phone pics? (Let alone upload them somewhere safe?) Nowadays there are so many convenient sites to print quality photos (i.e., not Wal-Mart). And so many cute photo gifts, album options and frames!
Here are some ideas to check out:
-https://www.artifactuprising.com/
-https://www.socialprintstudio.com/
-mj